SOCIAL MEDIA
Quick dinner made with my friend's drunken chicken and some sweet bell peppers and tomatoes. The dressing was the boozy marinade. No fuss.
Spicing up the day with two of my favourite dishes at Si Chuan Dou Hua @ Beach Road. Boiled Sliced Fish In Sichuan Pepper Sauce and Chong Qing Diced Chicken With Dried Chilli. All dishes are now served individually. #sichuanfood #sichuandouhua #parkroyal #mala #spicyfood #shuizhuyu #laziji #foodporn #foodstagram #foodie #lovemala #foodgasm #igfood #instafood #foodcritic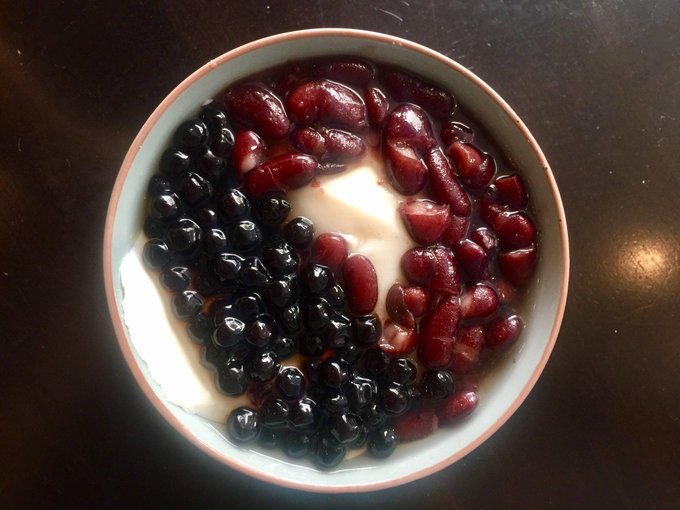 Cooling off with tau huay topped with red beans and pearls. Head to Bean House at Sunshine Place for some homemade goodness.
#cheapandgood
#straitstimesfood
#stfoodtrending
#foodie
#desserts
#supportlocal
#sgfood
t.co/4sneRatjPm
Spicy Clams In Claypot coming soon! Found a new and easy way to cook fresh clams. You can easily use this sauce for other seafoods too! Used basil leaves from the garden and I am addicted to this recipe! And because I had leftover roast duck and fresh mustard greens from the weekend, I braised trotters to make cai buay. Decided to use good roast pork from my favourite stall, because why ruin good cai buay with lousy roast meats? Cai buay was a way to clear up leftovers but today, I consider it a luxury because roast meats don't come cheap! . . . . #clams #spicyfood #seafoodlover #claypot #homecooking #newrecipe #recipes #hedchef #comfortcooking #comfortfood #igsg #igfood #sgfood #straitstimesfood
RECIPES
SWIG
RESOURCES